Tuesday, March 31, 2020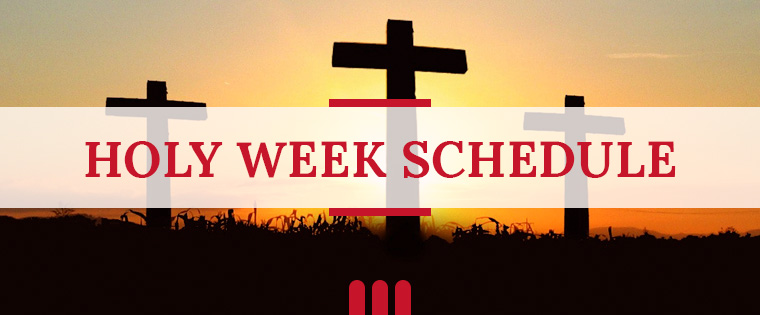 Online Masses
You can watch all the Masses in our Online Masses Page or via Facebook live-stream.
Palm Sunday: 10:00 am
Holy Thursday: 7:00 pm (Evening Mass of the Lord's Supper)
Good Friday: 7:00 pm (Liturgical Service/Adoration of the Cross)
Easter Vigil: 7:30 pm
Easter Sunday: 10:00 am (Christ has Risen! Alleluia!)
Support Your Church
Click here for online donations
Or text: stjoseph to 555888.
We thank you for your generous Easter donation to the Parish.